A Beech Guide To Property Legislation Changes
Adapting to change is always important, and that is especially true when it comes to property legislation compliance. Indeed, it is crucial to be aware of any updates that could impact property management. Fortunately, here at Beech Properties, our team are able to guide you along at a time when numerous compliance regulations are evolving. We've outlined several key examples of recent changes below.
 Habitable Homes Act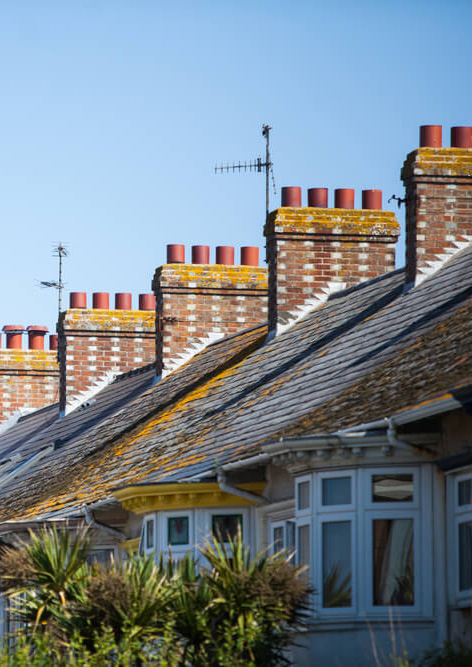 First published in 2018, the Homes (Fitness for Human Habitation) Act came into force on March 20 2019 as an amendment to the Landlord and Tenant Act of 1985. That being said, tenants who had signed their agreements prior to March 19 2019 (the day before it became law) could only enforce this act from March 20 2020. And this pertains to anyone who has a secure, assured, statutory or private periodic tenancy. Those who signed their tenancy agreement from March 20 2019 onwards, could enforce the Act right away if need be.
What does it all mean? Well, it requires that residential rented accommodation is offered and appropriately managed to allow for safe and proper usage by any people, as well as for connected reasons. It is not a platform for new rules as much as it is a significant reminder to landlords about upholding sufficient standards for tenant health and safety within their properties. In other words, properties must be fit for human habitation, and tenants have the ability to enforce the Act if they deem it necessary. Beech Properties can advise about how to maintain homes to a high standard, and how the Act could be enforced if required.
Green Homes Grant Voucher Scheme
The Green Homes Grant Voucher Scheme, meanwhile, represents an updated version of the previous Green Deal. Previously designed as part of the government's intention to increase the number of energy efficient homes, the Green Deal was discontinued in 2015 due to reduced funding and a low take-up. However, the initiative has remained active over the past five years, and this led to the Green Homes Grant Voucher Scheme being published in August 2020. As the name suggests, it provides a voucher for homeowners and/or residential landlords to use for making renovations that are designed to be energy efficient.
As far as insulation is concerned, the Voucher covers the likes of solid wall, under floor, cavity wall, a loft, a flat roof, a room in a roof and also park home insulation. Meanwhile, when it comes to low carbon heating, the Voucher would include an air or ground source heat pump, as well as solar thermal and biomass boilers. The Voucher covers two-thirds of the cost of these improvements up to a maximum of £5,000. Beech Properties can offer additional information on what could and couldn't make the criteria, as well as advising on how to manage your energy efficient budget so that improvements can be made for each property that you own without exceeding the peak figure.
Landlord Licensing Scheme
While we have clarity when it comes to the Habitable Homes Act and the Green Homes Grant Voucher Scheme, the consultations remain ongoing when it comes to the Landlord Licensing Scheme. This Liverpool-specific legislation ran for five years from 2015, but the LLLS was discontinued by the Government earlier this year despite the wishes of Liverpool City Council. But the aim of the current consultation is to initiate a new selective licensing designation to be approved by 2021. The deadline for submitting feedback expired on October 26 2020, so we currently wait to hear what residents and key personnel alike have said regarding the issue.
The intentions of any new licensing scheme would be to ensure that all properties are licensed and compliant with health and safety conditions and to try and prevent homes of a poor living standard being marketed. This is particularly important when it comes to council wards with a great number of private sector-rented properties that often receive complaints due to on-site physical hazards. Beech Properties are carefully monitoring the outcome of the consultation, and we will have all of the information that you need about the new licensing scheme once the plans are finalised.
In the meantime, Beech Properties continue to offer a wide variety of Let Only and Full Management Services, which will help you to navigate the regular (and crucial) checks that are a requirement for every landlord owning a property. To find out more about what we do, and to keep on top of any further legislative updates, visit our website at www.beechproperties.com.